Children and teenagers nowadays use social media and mobile phones almost constantly. The same is possibly valid for adults, although they have more control over privacy and their share online.
In underage kids, extensive use of connected devices poses a real threat to their well-being, social skills, and online safety. Parents are concerned their kids share personal information with strangers or expose themselves to sexual content.
Not just social media, online gaming also presents unique dangers because many users treat it as just another Internet-based communication platform. Children may interact with irresponsible individuals during playtime.
In 2018, two suspected sexual offenders were successfully apprehended for kidnapping a 14-year-old boy they contacted via an Xbox online gaming platform.
Starting from the interaction in the game, one of the suspects lured the boy to meet and have sex with her.
After the meeting, the boy didn't know that he would be kidnapped and driven hundreds of miles away from home. Once reported missing, and the authorities acted quickly to rescue him.
10

/

10
Explicit Texts And Images
It is not immediately clear when the 14-year-old Pittsburg County, Oklahoma boy started to communicate with the alleged offender, but the series of events leading to the kidnapping happened in April 2018.
As the boy was playing, he was contacted by a 35-year-old, Kristen Aragon. The two then exchanged phone numbers when the conversation became sexual.
At some point, she asked the boy to send pictures of his genitals. He also told Aragon that he stayed home a lot and was lonely. Then they began discussing the possibility to meet.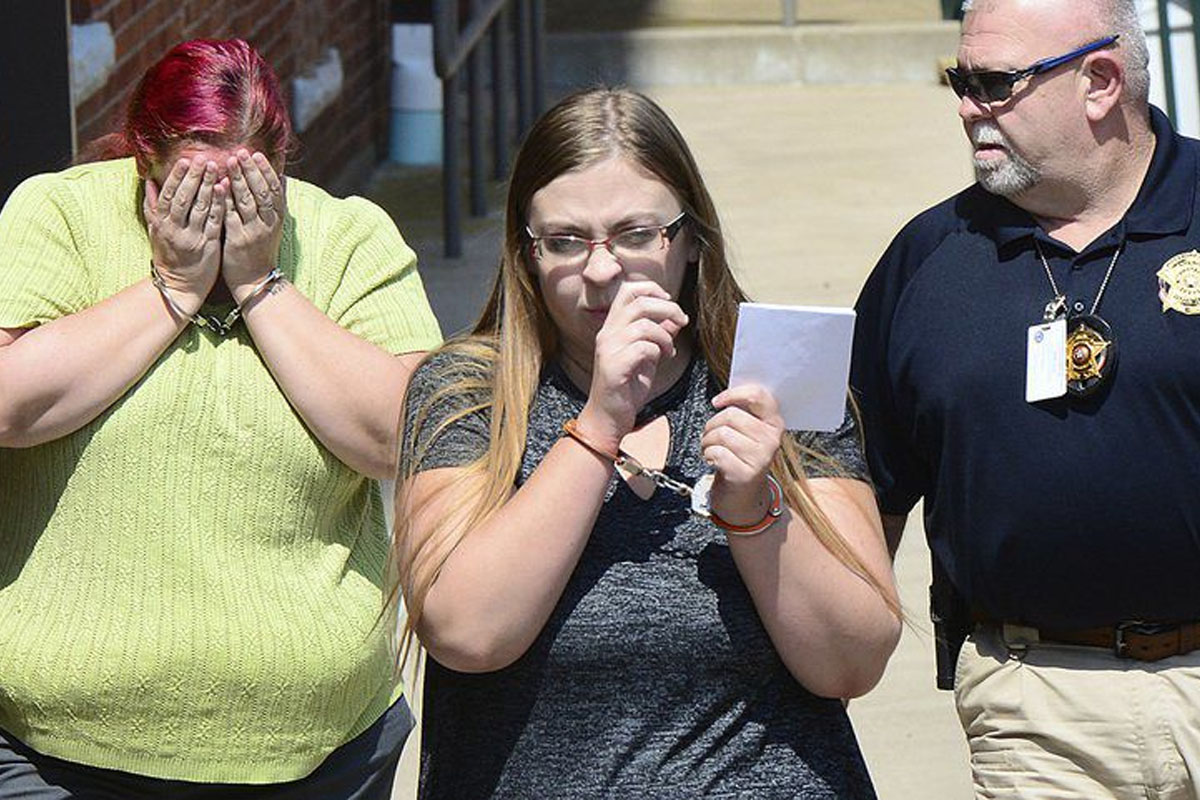 9

/

10
Another Female Friend
On April 16, 2018, they agreed to meet. Aragon had said she lived just about 30 miles away from the boy. When she picked up the boy, a 29-year-old Melissa Goelz was in the car.
While driving back to Aragon's home, she told the boy that she lived in Farmington, New Mexico, and would go him back there, about 13 hours of driving distance covering some 850 miles.
The boy had known nothing of that before the meeting. He also didn't realize Aragon would bring a friend with her.