After its foundation by Dr. Thomas Mütter in 1858, the Mütter Museum of The College of Physicians of Philadelphia (its full name) has been collecting the rarest, most-curious, and most-grotesque specimens of human medical oddities, deformities, remains, and other nightmarish objects.
Of the 20,000 samples that the Museum has in its collection, only around 13-15% are displayed: considering the macabre nature of what is said, the mind inevitably wanders to the even more morbid objects that they keep hidden from sight in the Museum's vaults.
But don't feel bad, for the things that are nowadays exhibited are more than enough to give you make you curious and sick at the stomach at the same time.
So put down that sandwich, and keep reading as we review ten of the most revolting and eye-catching oddities of the Mütter Museum of Philadelphia.
10

/

10
Henry Raymond Eastlack's Skeleton
Henry Eastlack was a man born in 1933 in Philadelphia, who started to experience symptoms of a disease known as Fibrodysplasia ossificans progressiva, or FOP for short, by four.
This disease made muscles and other forms of tissue are replaced by bone even after minor damage (a little cut or bruise, or even normal usage), eventually locking him inside his overgrown skeleton.
His full remains are exhibited without any need for support or wiring, as the layers of extra bone keep it all together in one single piece.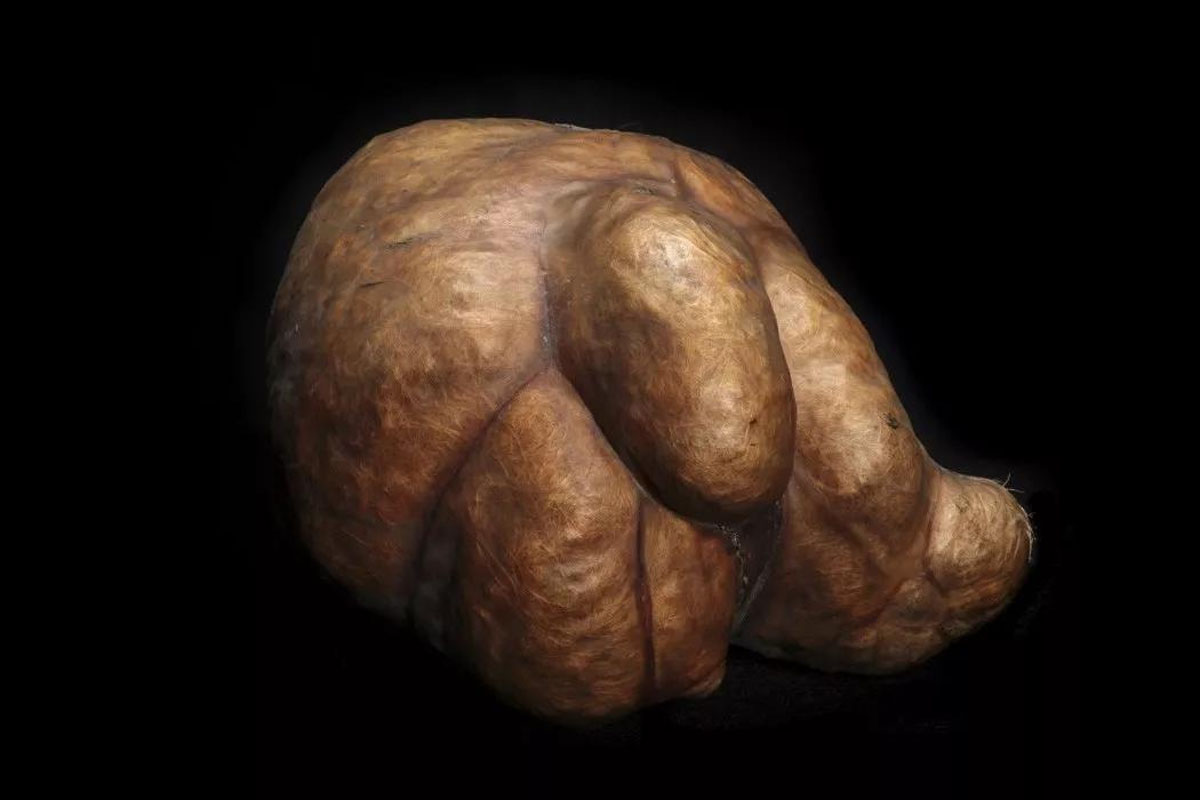 9

/

10
A Soccer Ball-Sized Ovary Cyst
Removed on May 18, 1865, from a woman only known as "Miss S. M.," an ovarian cyst in display at the Museum weighted seventy-four pounds (thirty-four kilograms) when it was removed through surgery.
It is not known if the patient survived the recovery period after having it extracted.
The operating surgeon, Dr. Washington Atlee, noticed that on account of the woman's small size and the enormous volume of the cyst, the operation was instead "cutting away the patient from the tumor."