When someone says it is not easy being a celebrity, there is some truth to that, although not entirely accurate. A big part of the difficulties is trying to maintain privacy each time they go to public places.
Even simple things like going to a restaurant for dinner, a pub to have a drink or two with a friend, and generally a gathering of any kind to socialize can be cumbersome because paparazzi is always around the corner.
But then again, celebrities also make a lot of money they can use to hire a team of bodyguards tasked to keep them safe from all potential harms, so they have what it takes to make things easier really.
After all celebrities are public figures who attract a lot of attentions (sometimes unwanted attentions) from just about everybody including haters.
The mere presence of bodyguards besides or surrounding someone of high-profile is an effective preventive measure against physical assaults and discomfort from flashing cameras and aggressive fans.
Good bodyguards do not come cheap; celebrities will pay hundreds of thousands, if not millions of dollars, per year to keep dangers and threats at bay.
The following celebrities are almost always seen in public guarded by some impressive individuals to ensure safety and comfort.
10
Kendrick Lamar
Standing at 5 feet 6 inches, Kendrick Lamar does not have a particularly imposing figure.
Someone as popular as he is, walking around without protection is an invitation to disaster.
This is why Lamar's bodyguard is someone of an overwhelming stature.
In fact, the Internet takes the liberty to compare Lamar and his personal bodyguard with Game of Thrones' Bran Stark and Hodor, respectively.
Captured in a photograph standing side by side, the bodyguard towers over his employer at a scary scale.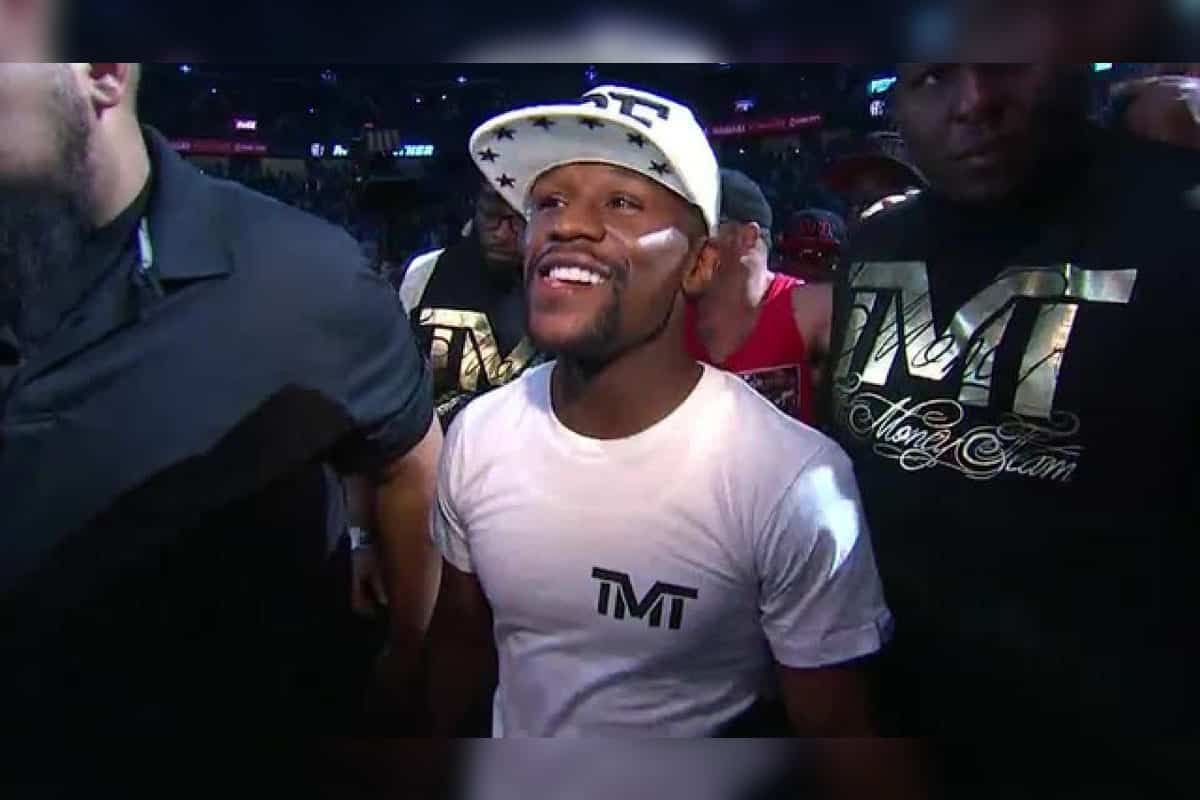 9
Floyd Mayweather Jr.
Largely considered one of the best defensive boxers of all time with an impressive record of 50 wins with 27 knockouts and zero defeat, you would think Mayweather does not need any kind of protection anywhere. He beat Conor McGregor for crying out loud.
Now while the former professional boxer could certainly hold his ground – and then some – in the ring, there are times when he just needs to relax without looking over his shoulders all the time.
His team of bodyguard includes people like Greg Larosa and Ray Sadeghi; one of them is plenty enough for anybody, and Mayweather has two.
8
Conor McGregor
The former UFC fighter Conor McGregor also is a notorious figure on his own, but he has the nature of igniting controversies – which is part of many things that make him famous – outside the ring, leading to real risk of physical altercations with haters and even fellow professional fighters.
His bodyguards are nicknamed Rocky and Drago, as in Rocky Balboa and Ivan Drago.
He had not had the need to hire bodyguards before, but then was compelled to do so after receiving death threats back in 2016.
7
Kim Kardashian And Fergie
It is not surprising that someone as popular and polarizing as Kim Kardashian has a team of bodyguards to protect her from drooling fans, haters, and paparazzi.
She actually learned first-hand that hiring a professional bodyguard is imperative for someone with such a stardom status.
During the 2016 Paris Fashion Week, Kardashian found herself being a victim of a robbery after some masked men stole her jewelries worth millions of dollars.
Her bodyguard at that time, Pascal Duvier, happened to be on duty of protecting her sister, Kendall and Kourtney, when the robbery took place.
Duvier was fired, but it did not take long until he found another high-profile employer, Fergie.