Birds of prey are some of the most majestic animals on the planet. Among all the raptors that rule the jungle canopy across Central and South America, harpy eagles are the undisputed apex predators.
Once roamed from northern Argentina to southern Mexico, their habitats have been shrinking since the 1800s, that they are now primarily found in the Amazon.
No one knows precisely how many are still out there in the wild, but scientists realize that harpy eagles are disappearing.
Even in their last supposedly safe stronghold deep inside Amazon and up above some of the highest towers in the rainforest, industrial-scale deforestation continues to take down their home.
With their exuberant facial feathers, fierce eyes, and sleek monochrome bodies, it is small wonder that ornithologists all around the world often rank the harpy eagles high in the list of the most spectacular birds to have ever cruised the sky.
Their nails can grow more prominent than the claws of a grizzly bear, capable of snatching a full-grown sloth clinging to a tree, at ease. Midair with wings spanned, harpy eagles are almost unbelievable.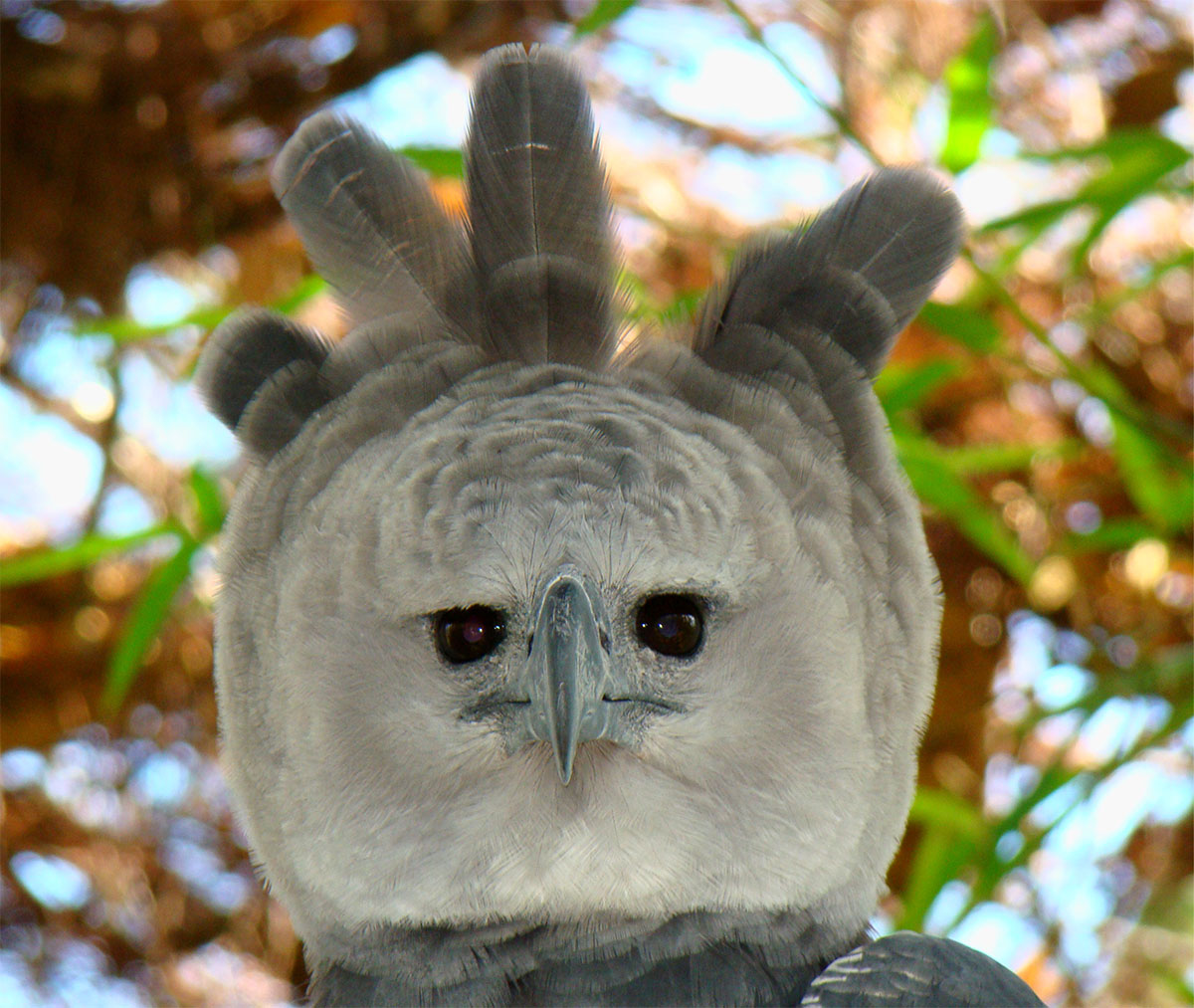 10

/

10
Majestic Predator
The raptor is named after "Harpy," a creature in Greek mythology with the body of a bird and the head of a female, seen as the personification of destructive winds.
Although they're white underneath, the harpy eagle has distinctive dark grey feathers; atop the head, the feathers fan into bold crest when the bird feels threatened.
The chest features prominent black ridges. Some of the gray feathers on the chair create a facial disk that purposefully channels sound waves to the ears, much like an owl.
9

/

10
Heaviest And Most Powerful Raptor
Similar to most eagles, female harpies are nearly twice as large as their male counterparts. Females weigh anywhere between 13 to 20 pounds, whereas males can grow up to 11 pounds heavy.
The entire body from the beak to the tip of the tail is around 36 to 40 inches stretched out.
The legs are curved and can be as large as a small child's wrist.
The back talons are more significant than bear claws at 5 inches long. Harpy may not be the giant bird of prey (Andean condor is), but certainly the heaviest and most potent.