Some are born perfectly normal but want to change the way they look at all costs. Others are born with extreme handicaps and debilitating conditions and still manage to beat the odds and lead quasi-normal lives.
Here are ten incredible women, some of whom belong in the Guinness Book of World Records.
10

/

10
Abigail And Brittany Hensel
Siamese twins that share one body are very rare, and in most cases, they die soon after birth.
In 1990, in Minnesota, Abigail and Brittany Hensel were unique as they survived into adulthood and managed to get an education and become teachers.
Their students were pretty confused, and they met the teacher with two heads, but they got used to it.
It's fun since the teacher can talk to two kids at a time, but on the other hand, four eyes are watching them when they take a test.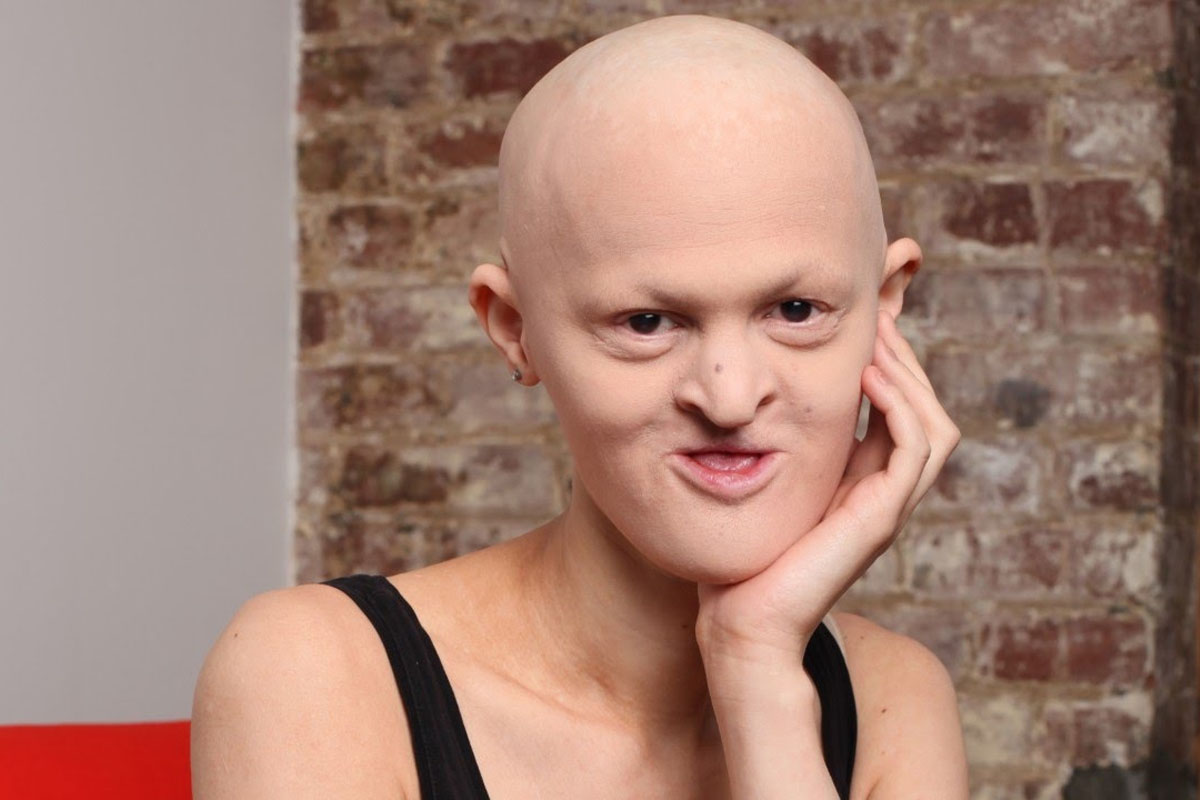 9

/

10
Melanie Gaydos
Melanie is a model, but a model like you've never seen before. The young woman suffers from a condition known as ectodermal dysplasia.
This causes her to have ashen and delicate skin, which wouldn't be a problem for a model. However, because of her disease, Melanie is also completely bald, has no teeth or nails.
As you can well imagine, she suffered intense bullying as a child, and nobody would ever play with the 'freak.'
Nowadays, her face is in fashion magazines, and photographers line up at her door for a chance at a photo shoot.
8

/

10
Pixee Fox
As opposed to many women on this list, Pixee Fox wasn't born with any problem. She was a perfect little girl, yet she somehow got it into her head she wanted to become a cartoon character.
She is fascinated by the exaggerated features typical of cartoon characters and has had multiple surgeries to turn into one. Pixee Fox had six of her ribs removed so she can have the tiniest waist.
By contrast, she's had tons of implants to give her a massive pair of boobs and a but to make Kim Kardashian green with envy.
That's not all. Since making her eyes bigger wasn't an option, she decided to have a rare and costly surgery to alter her eyes' color from blue to green.
7

/

10
Lizzie Velasquez
At first look, you'd think Lizzie is just another anorexic, but in her case, being skeletal is not by choice. Lizzie was born with sporadic disease, marfanoid-progeroid lipodystrophy syndrome.
Simply put, her body cannot store body fat, no matter how much she eats. She eats between 5,000 and 8,000 calories per day, and she only weighs around 64 pounds, with almost zero body fat.
Now, before you say how much you envy this woman, you must know that living with this disease is quite difficult.
For instance, she's almost blind in one eye. Not to mention how much she's been bullied throughout her life.