Evolution has always been taking out and bringing in new species, according to the circumstances given. Some species have completely died off, such as the wooly mammoth, saber tooth tigers, and dinosaurs.
A couple of reasons why these now-extinct species wound up dying off was primarily due to a lack of resources needed and their ability to adapt.
However, there are some living animals that are still existent today, despite going through some of the harshest living conditions the planet threw their way.
These animals were either strong enough to endure the harsh circumstances, develop their ability to adapt or were smart enough to form alliances with their own kind and defeat predators, danger, and any challenges that were to come their way.
We, humans, were able to live this long and conquer Earth because of our intelligence, ability to overcome endeavors, ability to form bonds with one another, cooperate, and other types of intelligence such as tool use.
Although it's different when precisely measuring or quantifying which animal has lived the longest, it's safe to say that this list of the 10 longest living animals in the world will give you an idea of what kind of animals have been able stick around throughout the centuries.
Some of these animals have lived for a very long time and can outlive humans by up to a few centuries!
Some of these animals are even believed to have lived for many centuries and others believe that some animals, especially in the sea, have the possibility of possessing immortality, such as the Turritopsis dohrnii jellyfish.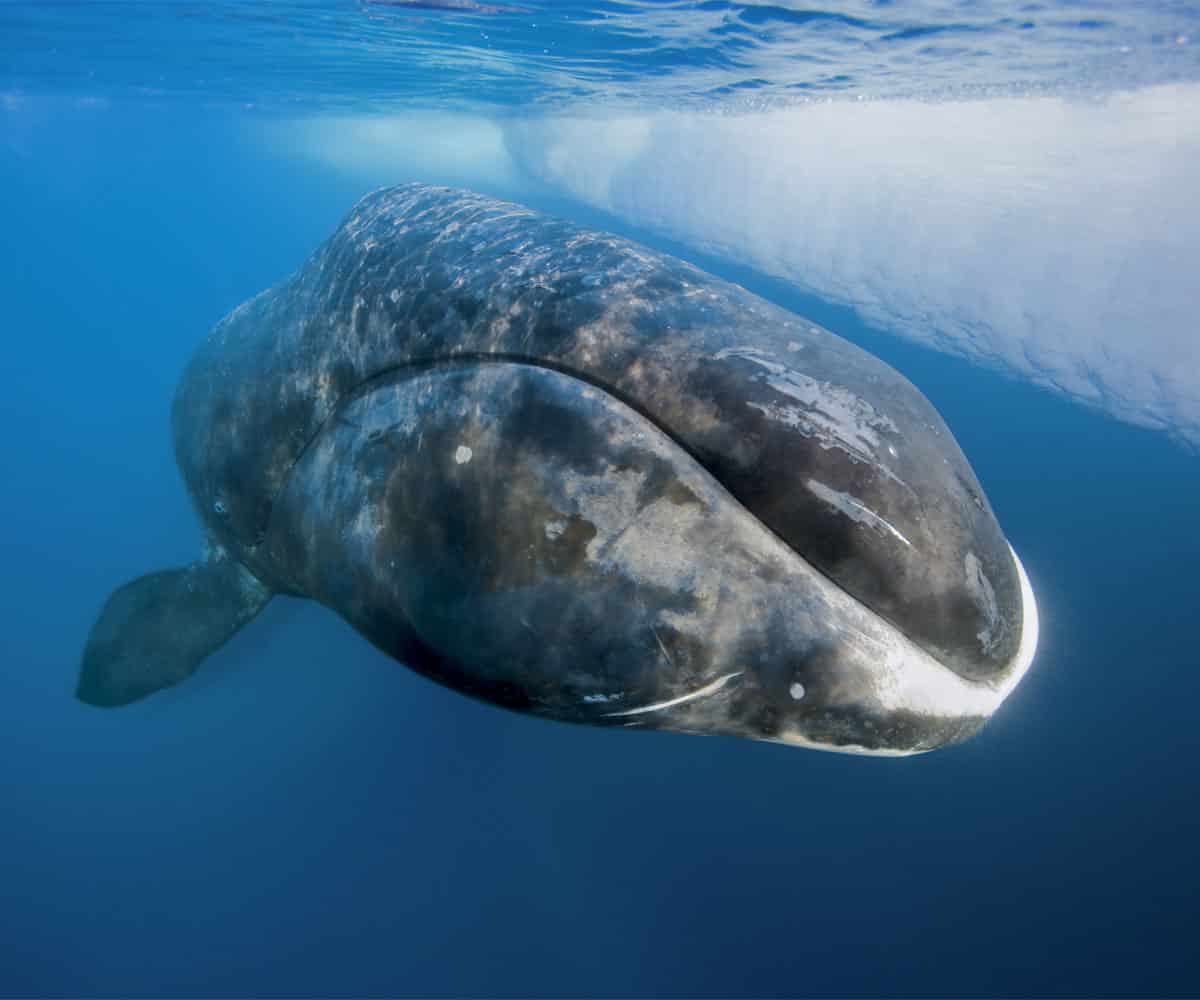 10
Bowhead Whale
Although the bowhead whale is not the most famous nor impressive whale, it does have the longest life span of all.
They typically live in arctic and sub-arctic waters with 50 to 60 feet in length and around 100 tons. This creature is not only believed to be one of the oldest living whales but one of the oldest living and surviving mammals of all time.
The oldest ever bowhead whale is believed to have been as old as 211 years old. They are known to be the immortals of the arctic, while although they are heavily attacked by commercial whalers, they are still the longest living mammal on the planet and can easily outlive humans and other whales.
The theory behind their long life span is believed to be the deep sea gigantism and the abundance of resources they have. This long living mammal is definitely one of the most interesting whales and science has yet to decipher their power in life longevity.