Back in the Pleistocene epoch, otherwise known as the Ice Age, there was at least two looming presence familiar to the imagination: chilly temperatures of ice-covered land and the woolly mammoths, a close relative of today's Asian elephants.
Woolly mammoth's habitat, sometimes referred to as the mammoth steppe, spanned all across north-western Canada to the west of Europe.
They were herbivores, and their diet consisted mainly of roots, grasses, shrubs, and other small plants under the snow.
The adult woolly mammoth was around 13 feet tall and weighed 6 tons. The hair in some parts could reach 3 feet long.
Unlike today's Asian elephants, however, woolly mammoths had long tusks about 15 feet to the very tip, helpful in fighting and digging food buried deep in the snow.
Although the animals went extinct around 10,000 years ago, humans understand quite a bit about what they looked like and how they lived thanks to the permafrost in the Arctic, which also was a big part of mammoths' habitat.
The cold temperature preserved the corpses of long-dead mammoths in perfect shape, sometimes looking almost exactly like it was living in the case with "Yuka," a mummified young female mammoth recovered in 2010.
Further research has revealed that some of its cells could be reactivated. Before you get overly excited about reawakening an extinct species, there are some things to understand first.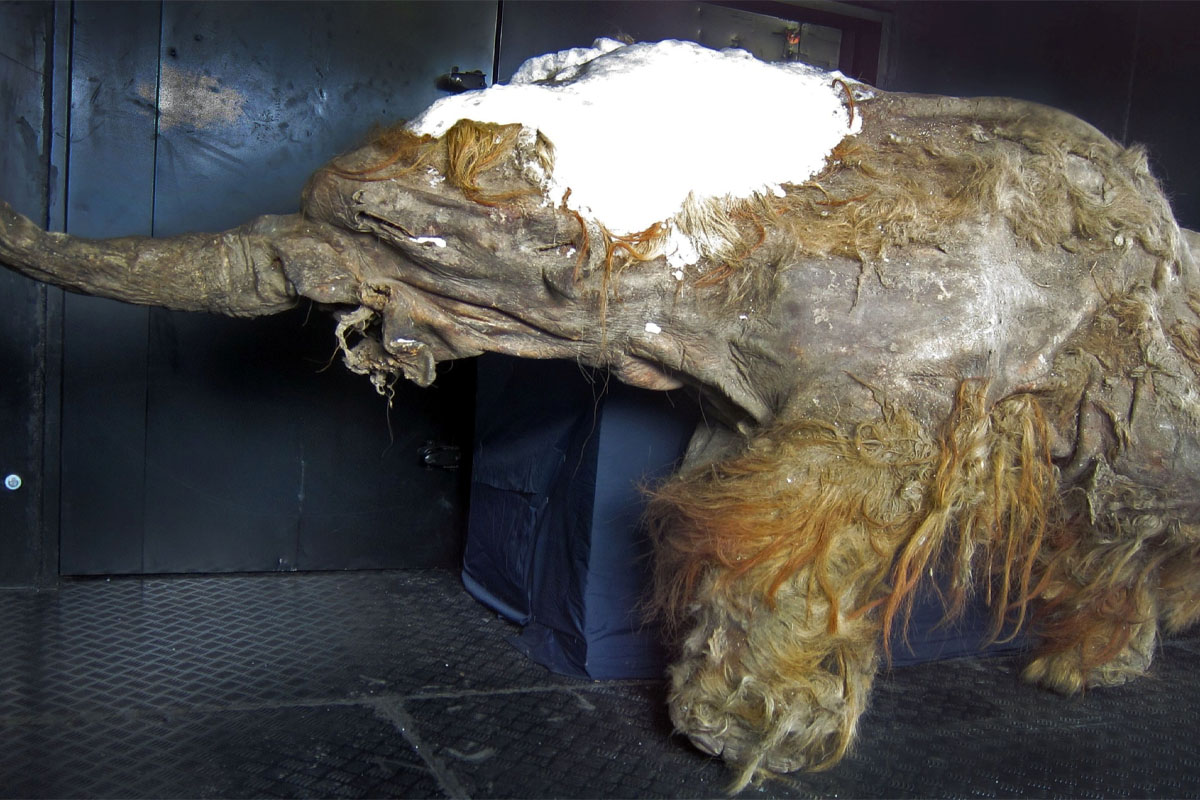 10

/

10
Mummified Mammoth
A partially mummified and frozen carcass of the woolly mammoth was found on Russia, specifically the continental coast of the Dmitry Laptev Strait in Yakutia, in 2010. When it was discovered, the mummified corpse was lying on its belly.
Examination revealed that the corpse was incomplete. It was missing many essential parts such as the left humerus, both femora, most vertebral spine, and the entire muscles and inner organs of the torso.
Nearly all other elements, fortunately, were pretty much intact.
9

/

10
Incomplete, But Good Nonetheless
The skin missed too large parts on the back and neck too. There were also bore rough cuts that were not compatible with any tool blade possibly used by Paleolithic or Mesolithic humans.
Examination of interior and external morphology performed in 2013 did not reveal the sign of abnormal growths.
The skull, few ribs, neck vertebra, mandible, humerus, and scapula, among others, had not developed any symptom of the disease. While incomplete, the mummified mammoth still is an excellent specimen for research.