The Pacific Theater of World War II was fought mainly in the territories of the Empire of Japan.
At the peak of its power, the empire comprised a large portion of Southeast Asia and eastern China and the islands of Oceania and the Aleutian Islands in North America.
The Allied forces' planned invasion of Japan included two atomic bombs assembled in the Marianas and loaded into B-29 bombers.
Scientists had warned about the excessive destruction that such bombs could bring upon, but the plan was considered necessary to end the war immediately.
After the bombing, the Japanese government announced its willingness to surrender.
The primary targets of the bombing were two Japanese cities, the first of which was Hiroshima in Honshu Island, an industrial hub and a military activity center in the country.
Before the bombing, the city had a civilian population of almost 300,000 and some 43,000 soldiers.
On August 6, 1945, at approximately 8:15 a.m. local time, most of Hiroshima was obliterated by an atomic bomb nicknamed "Little Boy" dropped from 31,000 feet above the city.
10

/

10
Brighter Than A Thousand Suns
When the atomic bomb detonated at 1,900 feet altitude directly above a military training ground, a massive blast of noise accompanied by a burst of light that some said was brighter than a thousand suns swept the city with the kind of force that only a handful of people had seen before.
A fireball quickly transformed into a giant mushroom cloud, leaving behind a devastating flood of heat and blast power. Everything near the explosion was turned to ash.
An area of a 4.4 square miles radius became nothing but a big pile of rubble within seconds.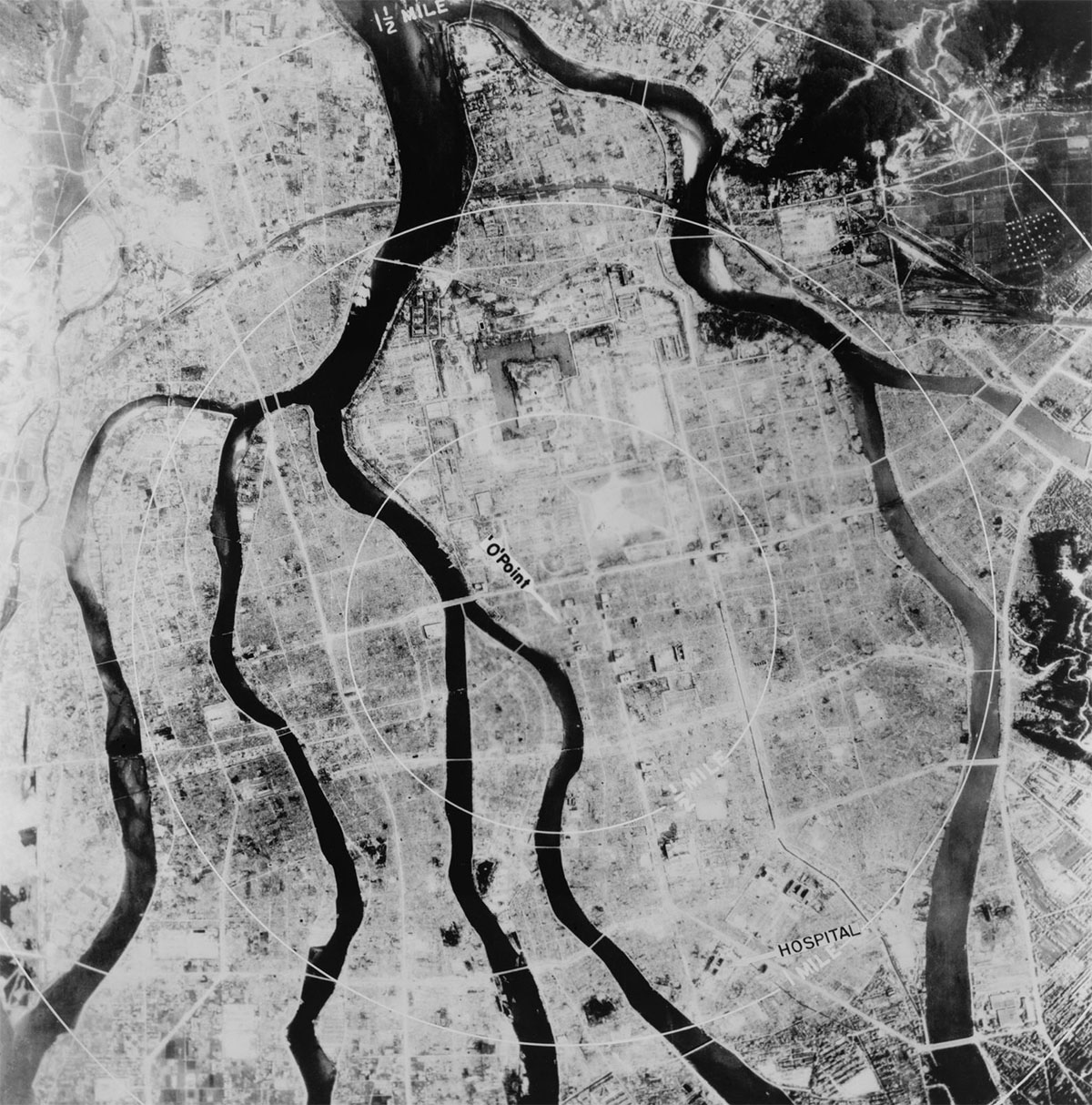 9

/

10
A Flat City
The city of Hiroshima was essentially a flat stretch of land divided by the channel outlets of the Ota River into six islands projecting the Hiroshima Bay to the south.
It is only slightly above sea level except in the northwest and northeast corners, where some hills rise to about 700 feet.
The city has a minor elevation in the eastern part, rising approximately 220 feet high, but it is reasonably long at about half a mile from one end to another.
If not for this hill, Hiroshima would have been entirely exposed by the explosion 76 years ago.