Los Angeles Times ran a story about a mass slayer who abused his wife and impregnated his daughter, dated December 30, 1987. The piece is filled with accounts from the relatives of Rebecca Simmons.
At the time of the publication, her husband was "accused" of having an incestuous relationship with his 15-year-old daughter, making her pregnant, and the worst mass murder of a family in U.S. history.
Rebecca herself was 46-year-old back then. She had seven children and four grandchildren; they were all murdered. The husband, Ronald Gene Simmons, was the suspected killer.
When the story came out, Simmons had already been in custody for two days. The suspicion turned out to be true. Simmons killed his wife, two sons, three daughters, and one granddaughter on December 22.
His rage went on until December 28, killing nine more people. Ronald Gene Simmons was ultimately sentenced to death for every murder he had committed and executed by lethal injection on June 25, 1990.
He has been dead for more than three decades now, but his murderous rampage will remain as one of the most heinous in criminal history.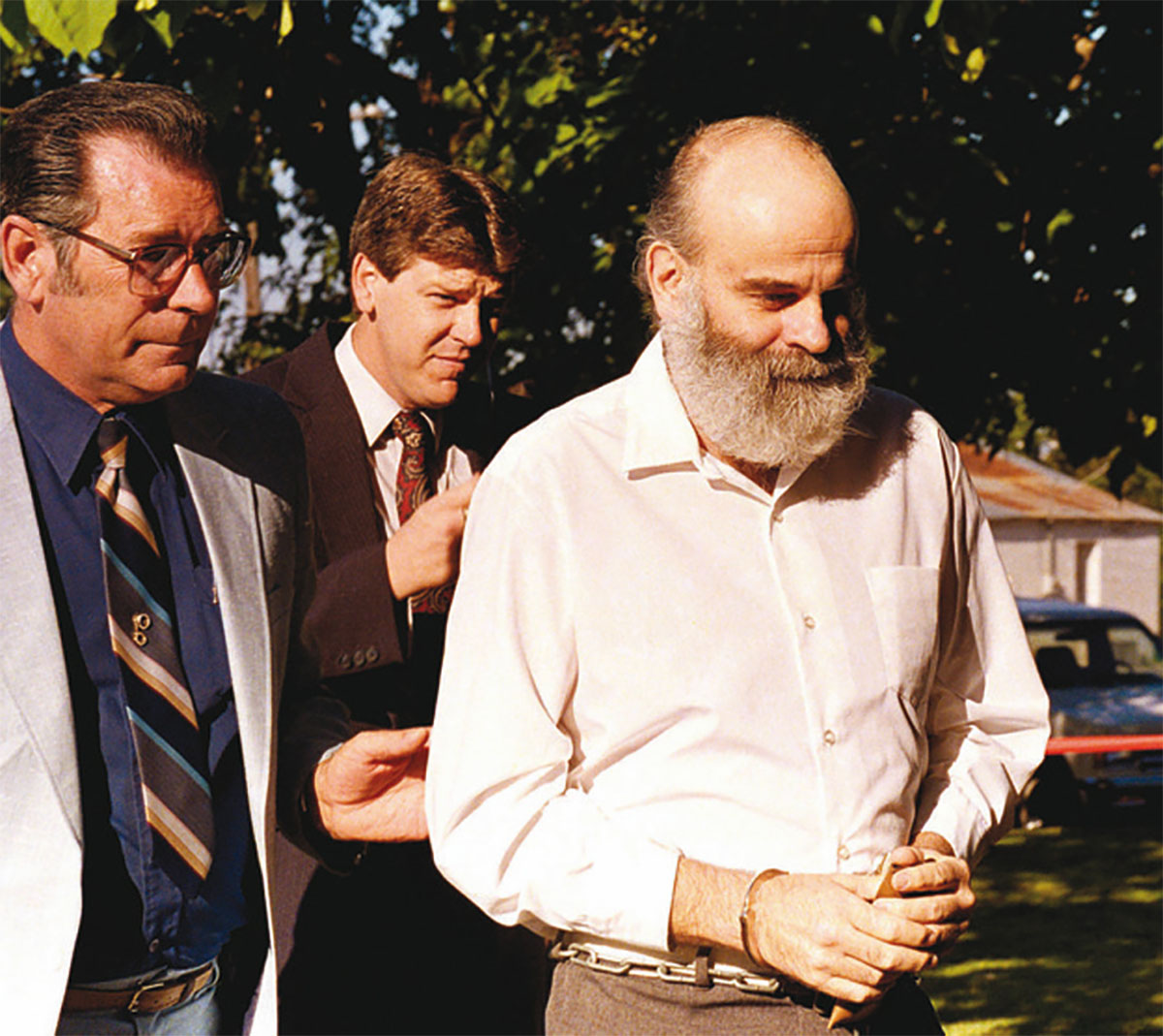 10

/

10
Enlisting To Navy
Ronald Gene Simmons was born to Loretta and William Simmons on July 15, 1940, in Chicago, Illinois.
His father died before he turned three, then, within a year, his mother remarried to William D. Griffen, a civil engineer for the U.S. Army Corps of Engineers.
Over the next decade, the stepfather would take the family to several transfers across central Arkansas.
When Ronald was 17-year-old, he dropped out of school and joined the Navy instead. Ronald's first station was Bremerton Naval Base in Washington.
9

/

10
Decorated Soldier
At a USO dance hall, he met his future wife and murder victim, Rebecca Ulibarri. They were married in 1960. Over the next 18 years, they had seven children; three sons and four daughters.
Ronald left the Navy in 1963, then joined the Air Force about two years later. He retired from military service in November 1979 with the rank of master sergeant.
During his time in the military, Ronald was awarded the Air Force Ribbon for excellent marksmanship, the Republic of Vietnam Cross, and a Bronze Star.