Over time as we get older, and our children eventually have their own children, we will take on the role of grandparents.
We stop having the fun our younger life offered, and are stuck being the sweet grandparent that children and grandchildren alike, cherish so dearly.
Unfortunately, society believes that all grandparents are destined to lives as homebodies, whose only social lives include their frequent doctor's appointments. But some older people are able to defy these expectations. Some grandparents, like fine wine, have only gotten better as they age.
We can only hope that we can all turn out as youthful-looking, and active as these grandparents have done so gracefully.
Maybe these are a special breed of grandparents, who time can never truly take hold of. Whatever the case may be, these grandparents leave us all hoping we too can turn back the hands of the clock.
Here are 10 grandparents you won't believe exist.
10
Glenn Quillen
When most people hit 100 years old, they usually want to cherish their time with dinner, cake, and quality time with their friends and family.
Glenn Quillen, however, wanted something more extreme than a simple gathering.
Quillen asked his grandson, Michael Welch, to set up a tandem skydiving trip for his 100th birthday.
His family didn't know of Quillen's plans until the day before the trip when invitations were extended.
Glenn's dive was from 13,000 feet in San Diego, California, and was eager to have another go immediately after.
9
"G-Unit"
Charleston, South Virginia Police Department has one special crime-fighting unit consisting of grandmothers, residents at the YWCA, who are victims of domestic abuse or elderly abuse.
These women were sworn into their duties with the promise to protect their community from the violence they faced with the power of love.
Unlike other police units, this unit of grandmothers, also known as the "G-Unit," don't use weapons such as guns or mace.
Instead, they are dispatched to different communities in Charleston to give love and hugs in an effort to reduce violence.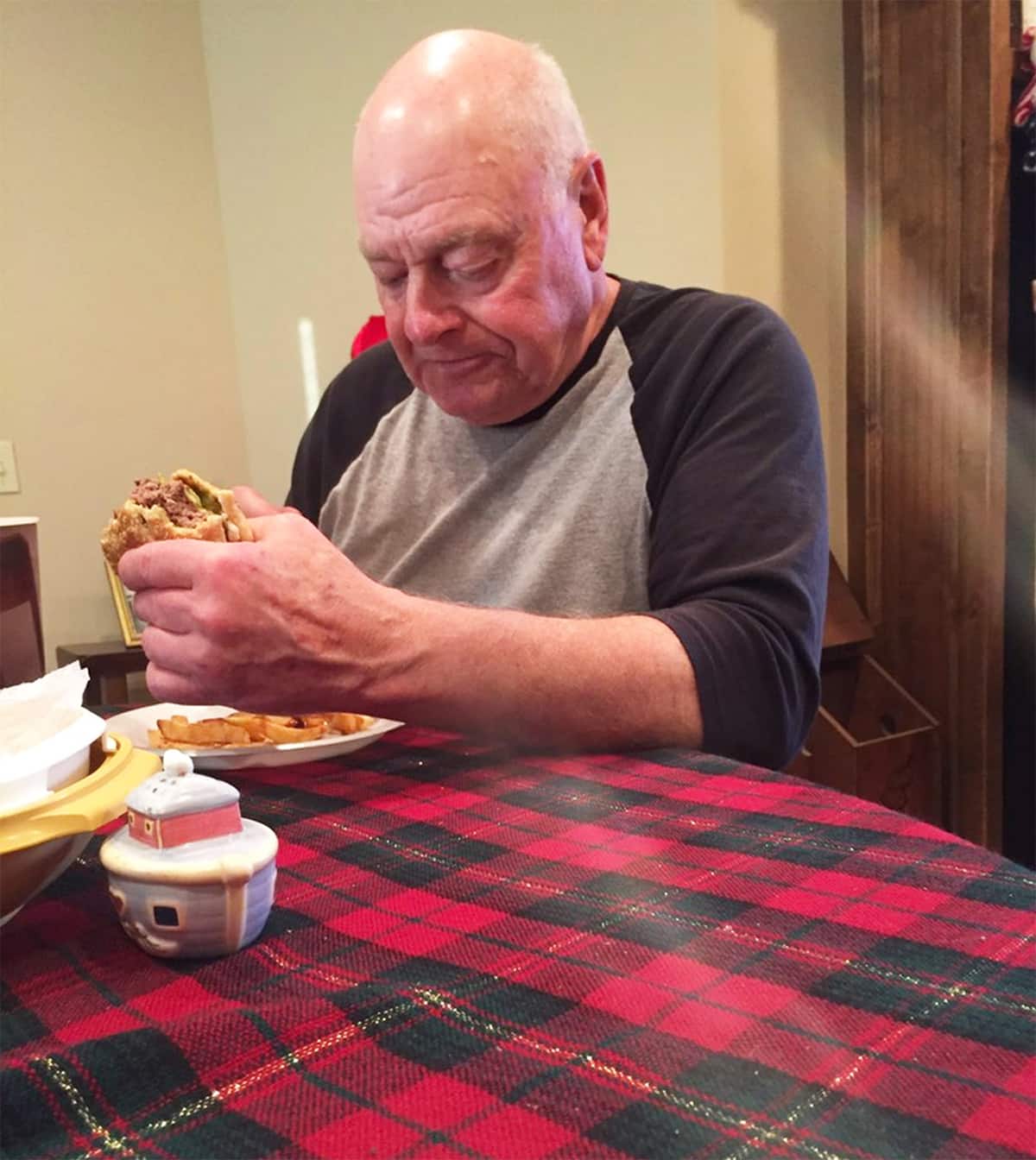 8
Kenneth Harmon
In March 2016, Kelsey Harmon tweeted a photo of her grandfather, Kenneth Harmon, sadly eating a hamburger, after 5 of his 6 grandchildren didn't show up for his dinner.
The picture rapidly went viral on Twitter, and just about everyone wanted to do something to make his day.
Around 10 days after the photo went viral, "Sad Grandpa" hosted a cookout with hundreds of guests showing up, wanting to show up and make Harmon's day.
7
Baddie Winkle
Baddie Winkle is a 90 years young great grandmother, who is the very definition of the phrase "Young at Heart."
Baddie Winkle was born Helen Ruth Elam Van Winkle, and her amusing tag line is "Stealing Your Man Since 1928."
Baddie's strong social media presence earned her celebrity status and has even earned her some modeling gigs.
Her social media is often filled with her wearing little or suggestive clothing, along with a few controversial references.