In addition to all the lessons, homework, assignments, and all education-related matters, prom night has always been an important event in every high school.
It is their chance to socialize with "potentially" all schoolmates in a rather relaxing and fun way.
They would show up wearing their best suits and dresses to have a good time and perhaps forget about school activities entirely, as the event is held toward the end of a school year.
Although prom activities vary all across the United States, the night still revolves pretty much around three basic recipes: dates, dinner, and dancing.
It can be the first adult social even for teenagers. Few students even avoid going to the prom at all because they don't have a date for the night.
Some celebrities you know today also didn't get the chance to have their prom in high school for various reasons, but somehow they still managed to experience the first prom with some twists.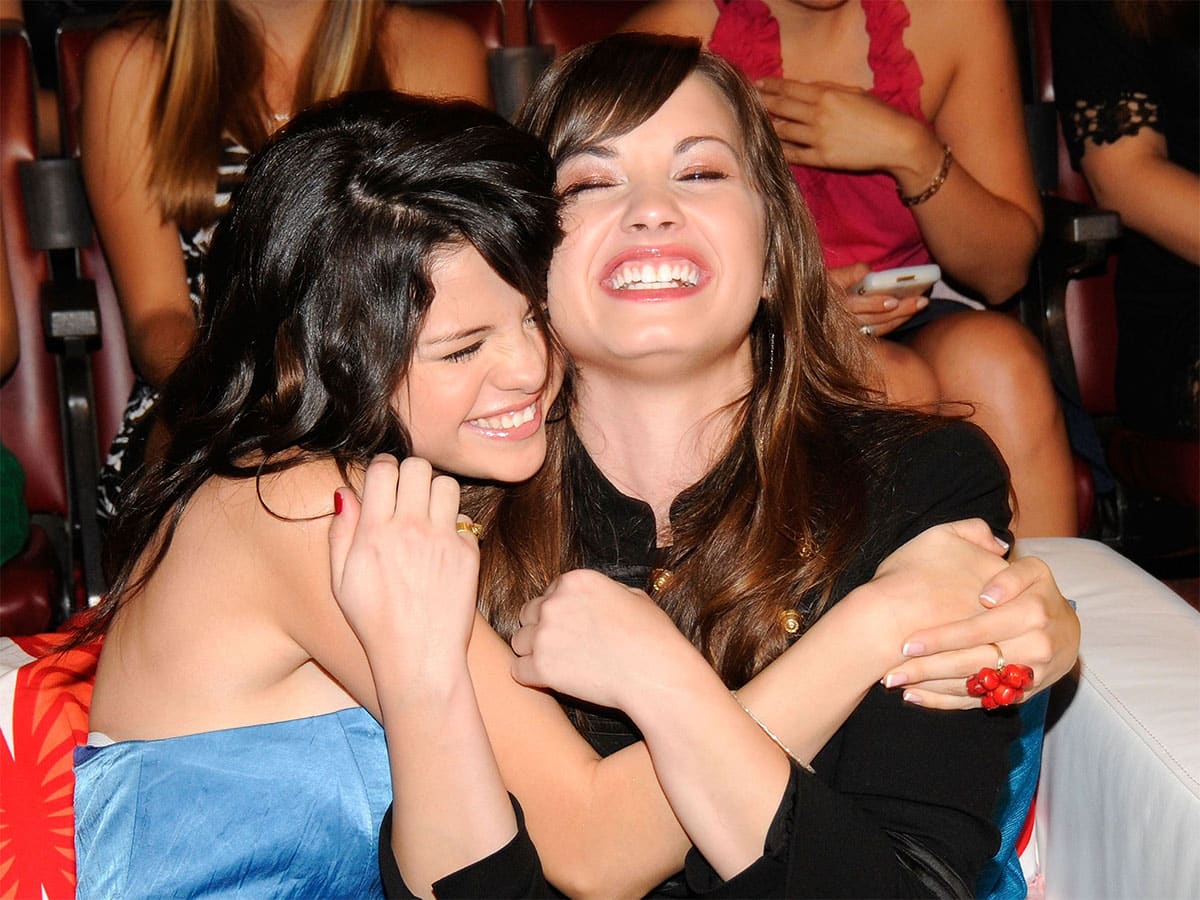 10
Selena Gomez
You wouldn't think that Selena Gomez didn't attend prom night in high school, but that is true.
At the time, she probably was too busy working on becoming a star anyway.
During the release of Princess Protection Program in Toronto, Gomez happened to pass by a party with Demi Lovato.
The party was a prom night of the Etobicoke Collegiate Institute so they decided to crash the prom for few moments.
Despite the brief experience, Gomez and Lovato had the chance to dance and enjoy the atmosphere.
For Gomez, it was her first prom.
9
Jason Derulo
In 2013, the students at Culver City High School didn't know that their prom night was going to be very special.
In the middle of the event, they were unaware of the presence of Jason Derulo in the building because he was in fact hiding behind the stage.
When he suddenly came out and took the stage, everybody was in shock and speechless but not for long.
Just few moments later, all the students was back to enjoy a fantastic prom night, only this time with an award-wining singer among them.
8
Shaun White
Albeit going against the odds, some teenagers are determined souls willing take even the slightest chance to achieve what they want.
A Pennsylvania teen Carly Monzo actually reached out to Sean White, three-time Olympic gold medalist, and asked him to be her date in a prom. She never heard back from him at first, so she decided to go with someone else.
What she did not know was that White actually responded b preparing a surprise appearance for her.
One of the deans called her to come up on stage; while she was there, the curtain dropped to reveal that Sean White was also there.
They sang and danced together. All in all, it was a great prom for Monzo and fantastic first prom experience for White.
7
Nina Agdal
Much like Carly Monzo who asked Sean White to be her date in a prom, Jake Davidson uploaded a video online in the hope that Kate Upton would see it and accept his invitation to go to a prom with him.
The difference was that Kate Upton did respond and was willing to go, but scheduling problem prevented her from coming. Jake was left dateless, or so he thought.
Taking the place of Kate Upton was the Sports Illustrated model Nina Agdal, but he did not know.
When she finally showed up, Davidson was speechless but the night went off great for both of them.
It was the first and only prom night for Agdal.