'Mila' Kunis is short for Milena Markovna. She is an American actress who took center stage since the age of 7 in 1991.
A native of Soviet Ukraine, the actress moved to the United States with her family before she stepped into her acting career.
Mila gained recognition and fame when she appeared on the sitcom titled 'That '70s Show.'
She has been a part of big hits like 'Bad Moms,' 'Black Swan' and 'Forgetting Sarah Marshall.'
Let's take a look at Mila's style evolution from her dream teen years to being a red carpet sensation.
10
1999
1999 was quite a busy year for Mila career-wise. She starred in 'That '70s Show' as Jackie Burkhart, lent her voice on Family Guy as Meg Griffen and also appeared at the Annual Teen Choice Awards 1st show.
This quintessential look of the 90s made Mila the envy of all the teen girls.
9
2000
The new millennium brought a variety of styles. Mila stayed up-to-date with all of them. Her rhinestone tank top, with leather pants, and a matching stick-on tattoo, are testimony of her style patriotism.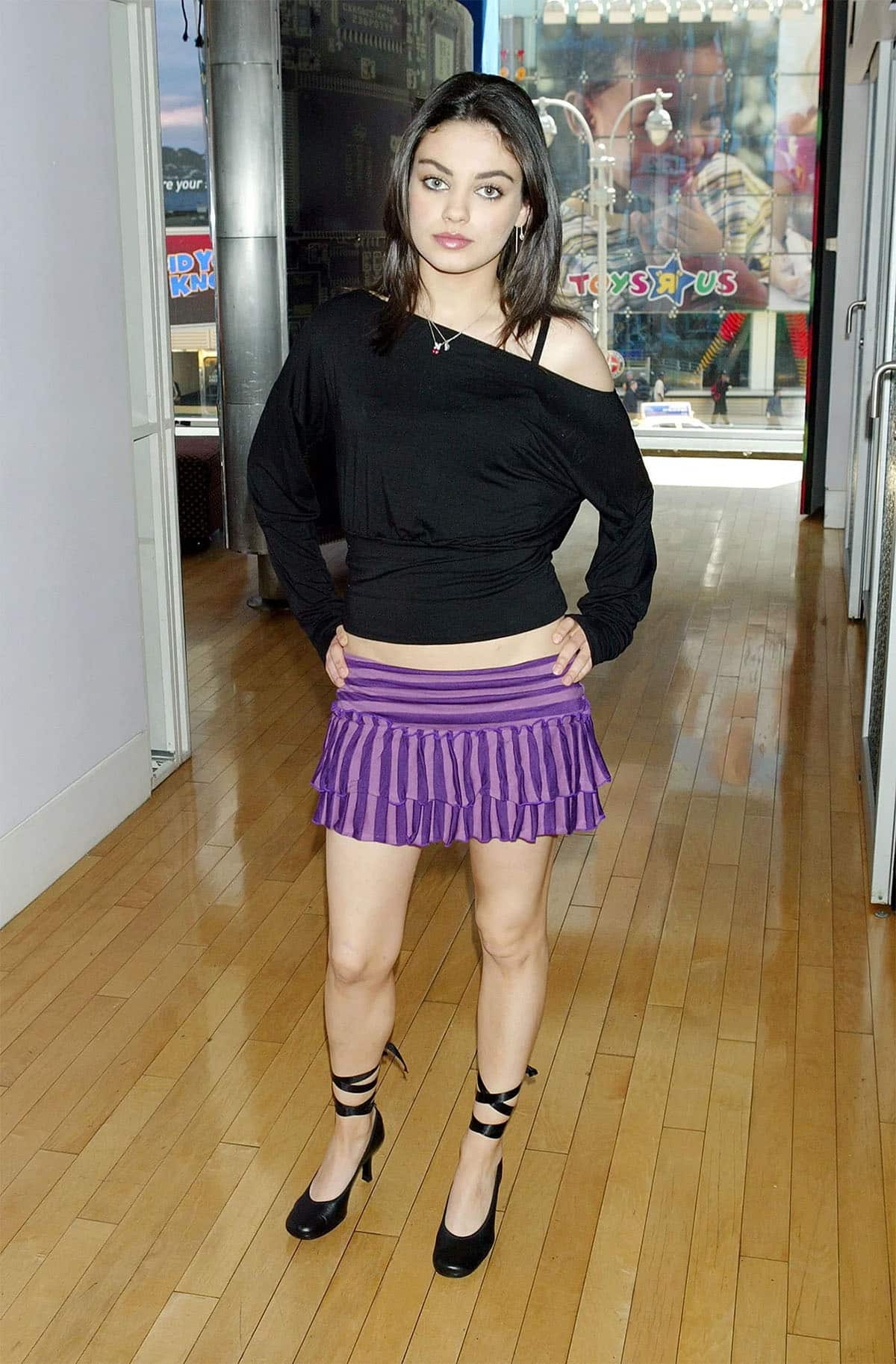 8
2004
Another style-on-point look from 2004. Mila attended MTV's TRL in a shoulder-baring blouse with spaghetti straps, raglan sleeves, and a gathered waist. Ever seen a has-it-all blouse like that?
7
2008
Mila had established her reputation as quite a red-carpet sensation by 2008. She deserved it though with performances like May Payne and Sarah Marshall under her belt.
Her sequined sheath by Stella McCartney paired with black pumps are fine examples of she's got it all.