We've heard it a thousand times, and it remains true each time it's said. Climate change is happening.
A process that normally takes place over hundreds of thousands of years of natural development and changes in the atmosphere has been accelerated through greenhouse gas expulsion.
The industrial revolution and the rush to modernize the flow of work across the world have had an everlasting effect on the wilderness. Much of it remains out of sight.
The Arctic and Antarctic Lands aren't colonized, so humans can't feel the heat as much as the animals can.
The mascot for environmental health and wildlife preservation is the polar bear, an exceedingly rare species with pure white fur adapted to living in perpetually snowy conditions.
They are the apex predators of their environment. So what happens when their land is lost, the ice is gone, and their usual bounty has swum too far north for them to follow?
Unfortunately, we've seen the answer. No matter what, everyone needs to eat.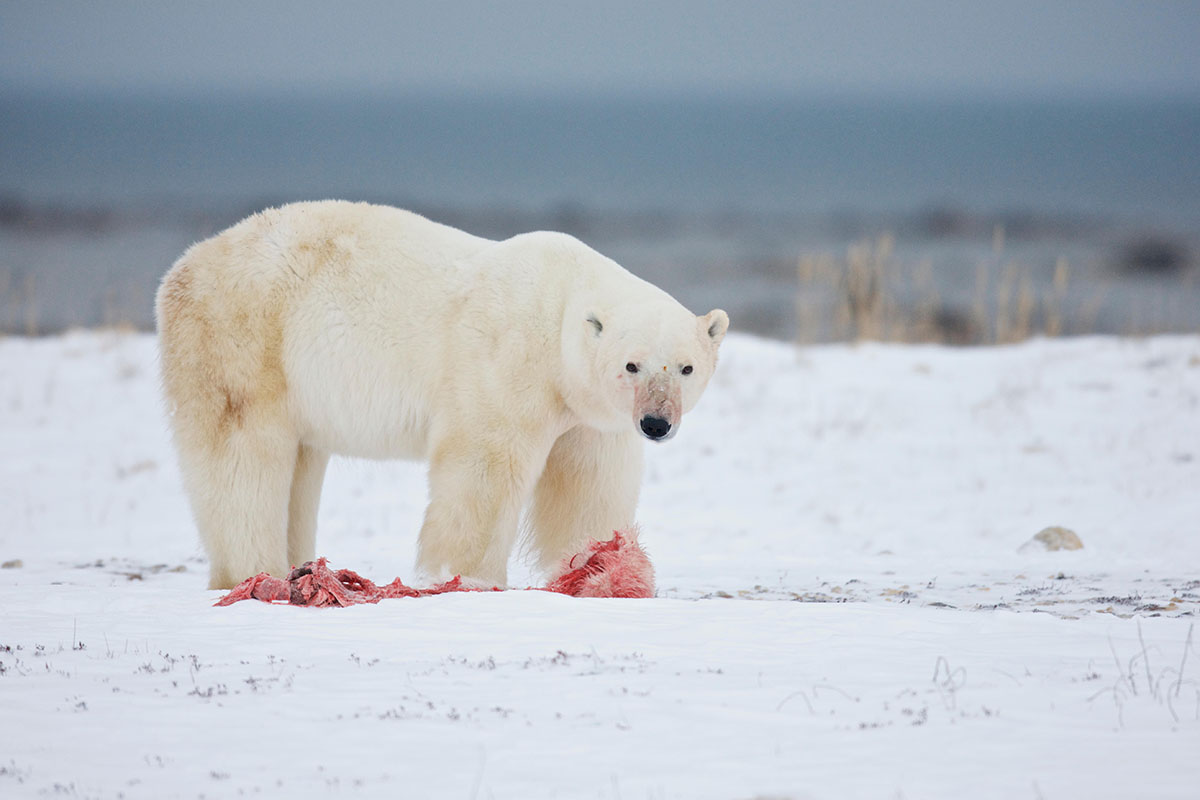 10

/

10
Hungry As A Bear
Recently, as of 2020, Polar Bears were spotted by researchers studying the declining ice caps eating one another.
Specifically, an adult polar bear was filmed chasing down, killing, and then devouring the body of a much younger polar bear.
This led the researchers to continue digging and exploring to find more evidence of this phenomenon to make sure it wasn't a one-off freak incident of a bear gone mad with rage or some brain disease.
Sure enough, the event was fairly widespread. Several cases were seen and cataloged.
9

/

10
Life And Death
The inconvenient truth is that the only food available for the bear at the time was another bear, and the easiest one to hunt and kill, requiring the least energy and with the least danger present, was a cub.
If the older bear didn't eat, it would have likely died. And the younger bear might have been presented with a similar scenario already.
This event was recorded in early spring when the sun would have just started beaming down on the cold Arctic lands before a long, sunny thaw would commence. Meaning there was no more hibernation going on.