For so long the world of fitness sports are mostly regarded as men's territories.
Although they're still pretty much dominated by male athletes and contestants, you have seen female divisions of the competitions getting more popular in recent years.
Many women engaged in such games deserve massive respect and just as much credit as men.
It is time that we celebrate the strongest and fittest women who break the barriers in bodybuilding, weightlifting, and powerlifting over the past decade and bring them to the front page.
Chances are you have heard your fair share of stories about the strongest men in the history or perhaps the most muscular men on earth, whether from TV or Internet; today in the following list, you will take a glance at some of the most recognizable individuals in the world of female fitness.
These are elite female athletes competing who rose to prominence in prestigious competitions including the Olympics and international CrossFit games.
10
Nataliya Kuznetsova
The bodybuilder from Chita, Russia, started going to the gym when she was just 14.
It did not take long for her to reign as a champion of the region of Zabaykalsky Krai at age 15.
Nataliya Kuznetsova eventually succeeded in securing her name in the history of weightlifting in 2014 when she came out as World Champion in armlifting and bench pressing; moreover, she set world records on both occasions.
With an impressive and imposing figure, fans could only expect that she will compete again in 2020 Ms. Olympia, the first of such competition since 2014.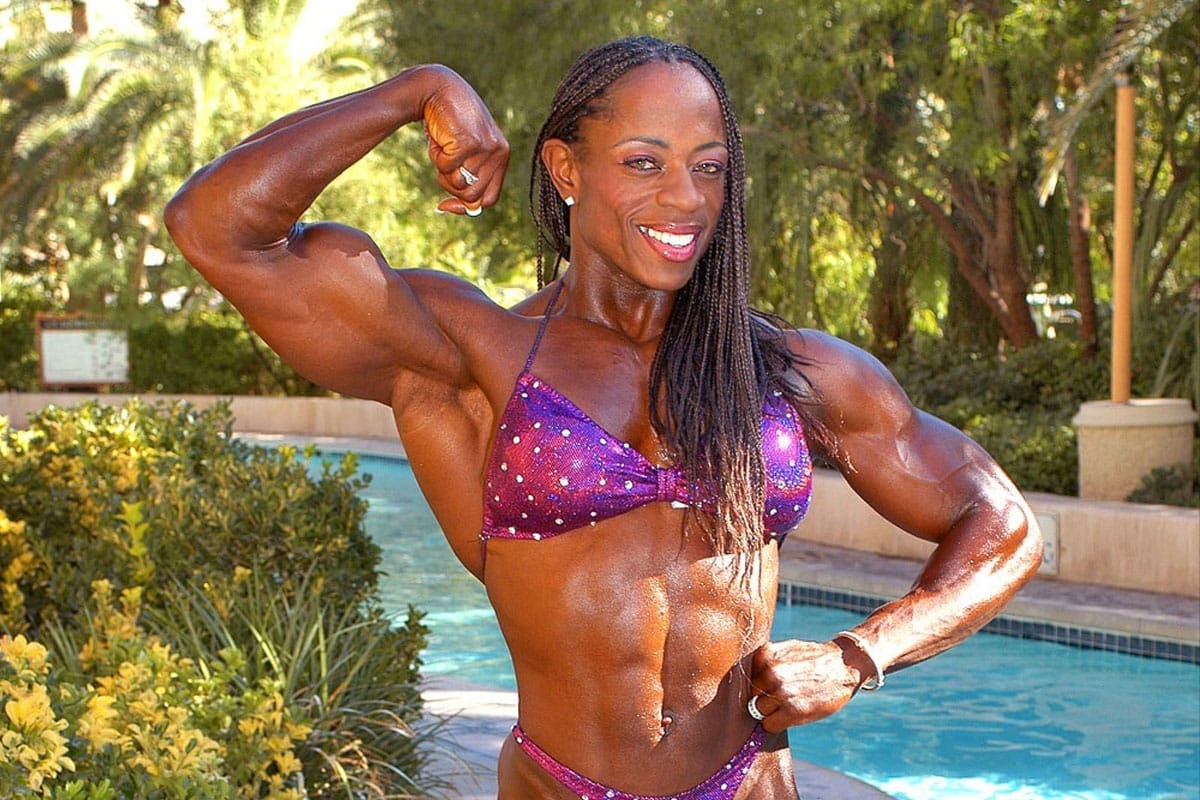 9
Iris Kyle
Born August 22, 1974 in Michigan, Iris Kyle has been a dominating force in Ms. Olympia competition since 2004 when she claimed an overall win for the first time.
She won the competition again for nine consecutive years from 2006 to 2014.
All in all she has won ten Ms. Olympia titles and seven Ms. International wins; and those do not include victories in heavyweight-only division in both competitions.
After winning her tenth Ms. Olympia title, Kyle stated that she was retiring from bodybuilding.
8
Donna Moore
Strongwoman competition is growing in popularity with all sorts of excitements and thrills in its own right.
Among all the athletes who have taken part in this particular sport branch, Donna Moore certainly is one of the most impressive and active in promoting the game to the world via social media.
She is the first woman to claim the title as world's Strongest Woman in 2003, the first ever contest.
Moore was the only competitor to actually finish the fifth and final challenge, which required her to lift a 308-pound stone.
7
Rim Jong-sim
Coming from North Korea, Rim Jong-sim has proven to the world that there is still a good thing or two about her country.
There is no denying that the Democratic People's Republic of Korea (DPRK) is clouded by terrible reputation for poor of life conditions and achievements in any sporting event, but of course sport competition has the power shed a positive light, albeit a dim one, to the east Asian country.
Rim Jong-sim is a World Champion and two-time Olympic Champion in female weightlifting.