Cameron Diaz is an icon in the American film industry. She rose to popularity not only as a model and an actress, but the celebrity lady also added to her already impressive resume with the title of an author.
Cameron Michelle Diaz blessed her acting career with remarkable appearances in a comedy role in addition to her critical recognition in several dramatic films.
The Diaz Lady earned her breakthrough in Hollywood with her audition in "The Mask" in 1994.
She was only 21 years old at that time and a model but with no prior experience in the acting. However, her stellar performance in her big break was the takeoff point of her acting career.
We have seen Cameron in several films including; My Best Friend's Wedding in 1997, There's Something about Mary in 1998, The Sweetest Thing in 2002 and Bad Teacher in 2011.
We are impressed not only with her acting but also her two books, The Longevity Book and The Body Book.
A lady who can own the runway, dazzle on the big screen and write books is the winner of hearts.
Let's take a look at their journey over the years.
10
1998
Cameron Diaz starred as Mary her hit comedy of There's Something About Mary in 1998.
9
2001
In 2001, Cameron Diaz starred in The Invisible Circus. This independent drama was a Sundance-premiere.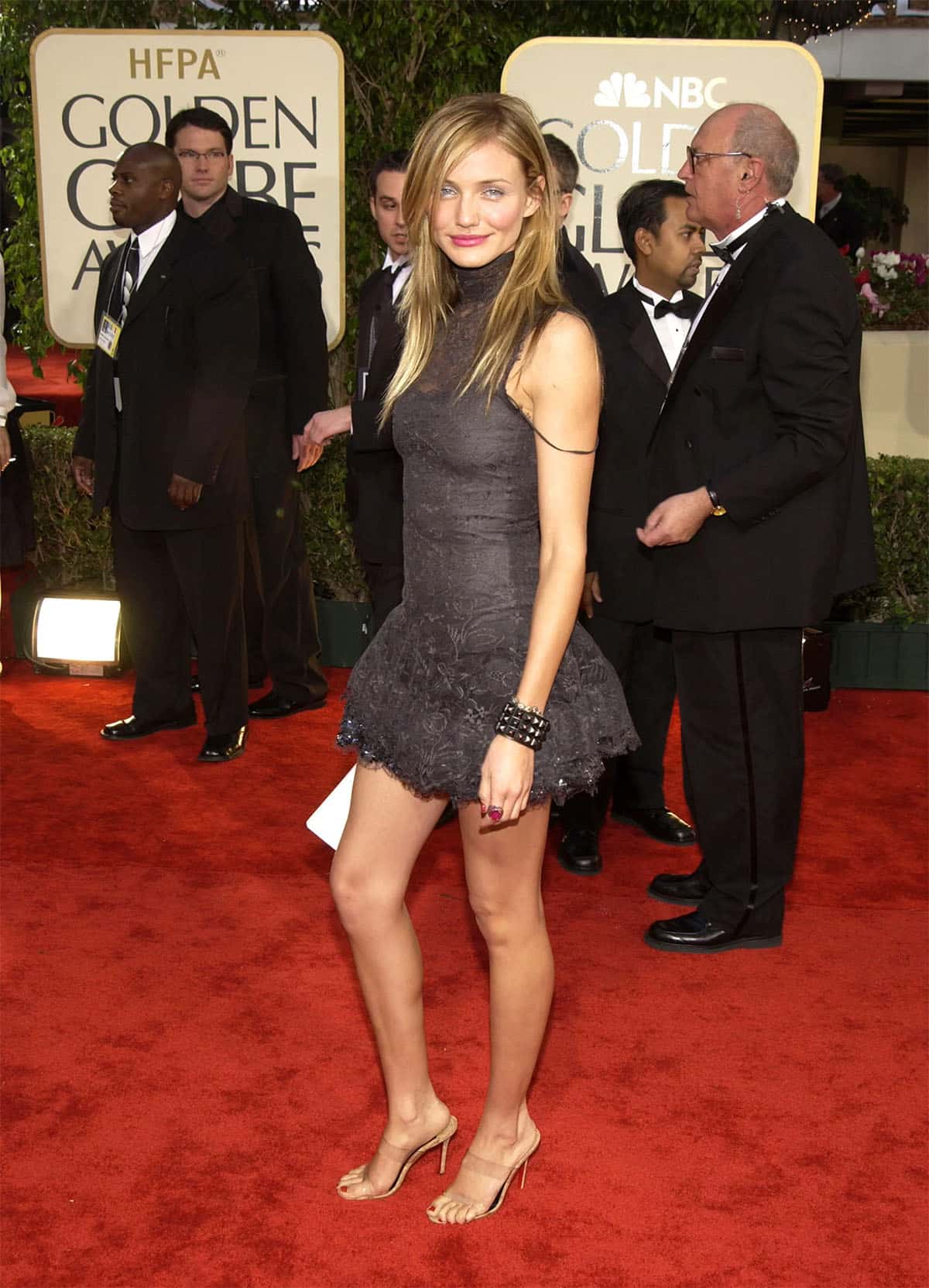 8
June 2003
In 2003, Cameron appeared in Charlie's Angels: Full throttle as Natalie Cook.
7
2005
In 2005, Cameron played the role of Maggie Feller in "In Her Shoes." She looks sultry and stunning in her black attired paired with eye-catching blue shoes.