One of the fiercest and most awe-inspiring presences from the world of Hollywood is Salma Hayek.
The 54-year-old actress is Mexican, but she became a huge star in Hollywood since Dolores Del Rio. The big screen is still absolutely mesmerized by the striking and dark-eyed beauty this lady possesses.
She first stepped on the ladder to stardom with her soap appearance while in Mexico.
Being ambitious and determined, Salma Hayek, threw caution to the winds and risked her entire career to reach L.A.
Although the actress had to struggle initially, director Robert Rodrigues finally gave her the big breakthrough when he cast her in Desperado in 1995.
Since thereon, Hayek only built on her reputation as the busiest and s*xiest actress of Hollywood.
Let's take a look at Salma Hayek over the years.
10
Hayek's Breakthrough
In 1995, Salma Hayek got her first breakthrough in film Desperado, opposite Antonio Banderas.
9
Salma At The Premiere Of Desperado
Hayek can be seen at the premiere of her feature film "Desparado" in Los Angeles on Augusts 21st, 1995 and is 28 years old here.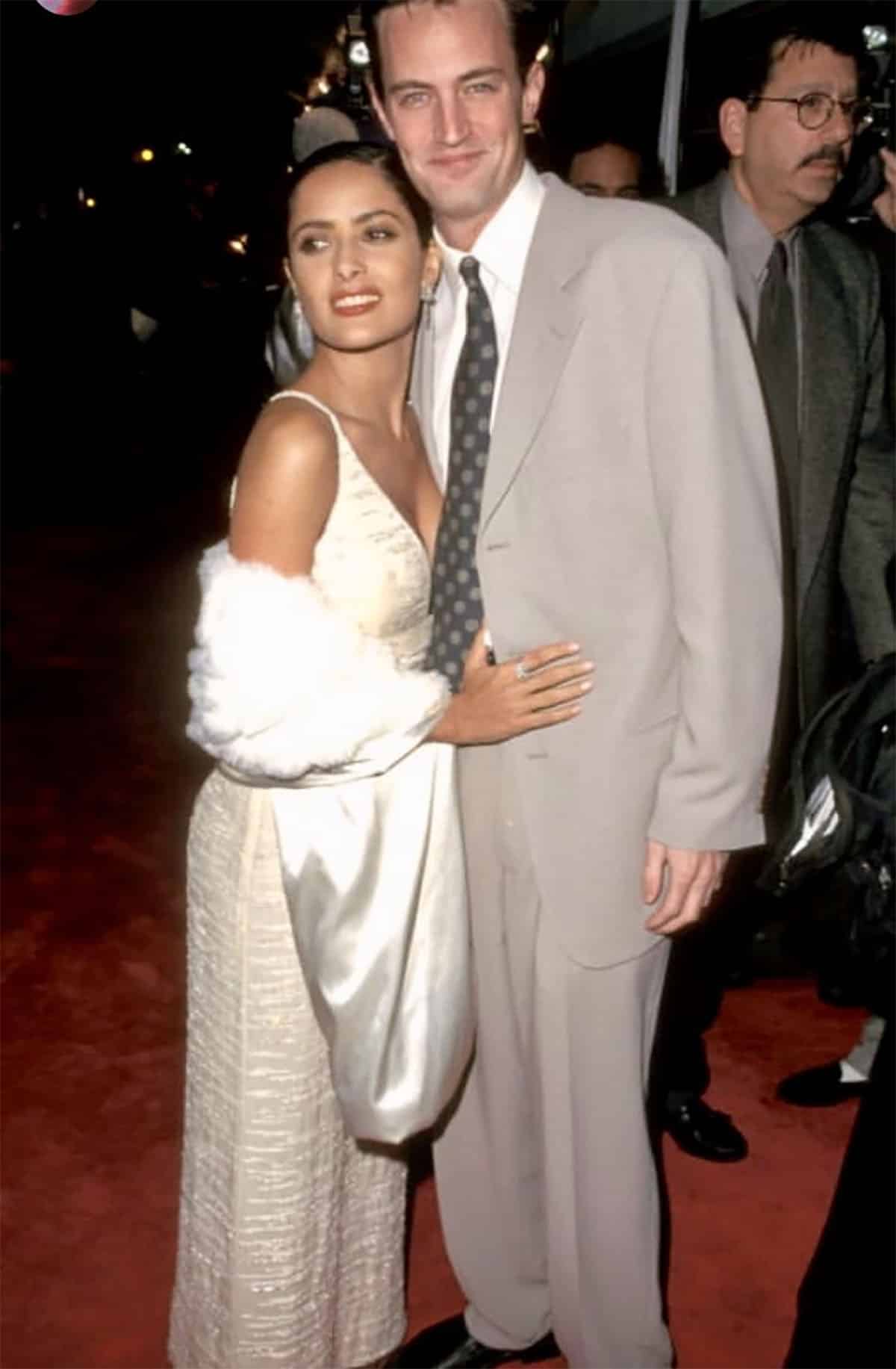 8
At Fools Rush In Premiere In 1997
Salam Hayek attended the premiere of Fools Rush In in 1997, February 11, with Mathew Perry. She was thirty-one years old at the time.
7
A Wild Beauty
The world was completely captivated by the actress' wild Mexican beauty. She looked stunning as Rita in Wild Wild West in 1999, and the character seemed to fit the actress like a glove.