For a lot of people, plastic surgery is a cosmetic procedure to improve appearance. At least that was the original idea during the Ancient Egypt's Old Kingdom period.
As medical science and technology develop over time, plastic surgery remains the method of choice among the wealthy to enhance their facial features and sometimes alter physical characteristics of other body parts.
At the same time the society also changes, and some people have different opinions and preferences on their looks.
There is no universal agreement on what the ideal body or face should look like because beauty has always been and will always be in the eye of the beholder.
Some people see plastic surgeries as the gateways to acquire the kind of physical characteristics they crave for.
The subject becomes quite controversial when those who decide to undergo the procedures want to get outlandish backlash-triggering even cartoonish and unnatural transformations.
Here are just few of them.
10
Vinny Ohh
No one says unnatural transformation louder than Vinny Ohh.
He has spent hundreds if not millions of dollars to transform his natural appearance into alien-like.
He has received more than 60 plastic surgeries to modify his face to the point where it now looks unworldly.
Ohh currently is planning to have his genitals removed so that he may become a genderless alien.
After that, the next move will be the removal of nipples and navels.
Whether or not real aliens out there actually look like him and are genderless remain unclear.
9
Pixee Fox
There is nothing wrong with idolizing fictional or character you see in movies or TV.
For Pixee Fox, a model from North Carolina, it is Jessica Rabbit – a s*x symbol among classic animated characters – from the mystery novel "Who Censored Roger Rabbit?" and its film adaptation Who Framed Roger Rabbit.
Fox has taken extreme measures to let the world know of her obsession; she has undergone at least 17 surgeries including breast augmentation, eyelash transplant, eye color change, face realignment, and procedures to remove six lower ribs.
8
Adam Daniel
For about 15 years now, Adam Daniel has been a professional Madonna impersonator.
He might as well do make money from that because he has spent more than $75,000 to achieve the looks of The Material Girl by undergoing multiple plastic surgeries including cheeks implants, brow lifts, and reconstructions of chin and jaw.
Daniel claimed to have performed more than 4,000 times in the past as Madonna impersonator. He is so popular now that he gets into Madonna gigs free of charge.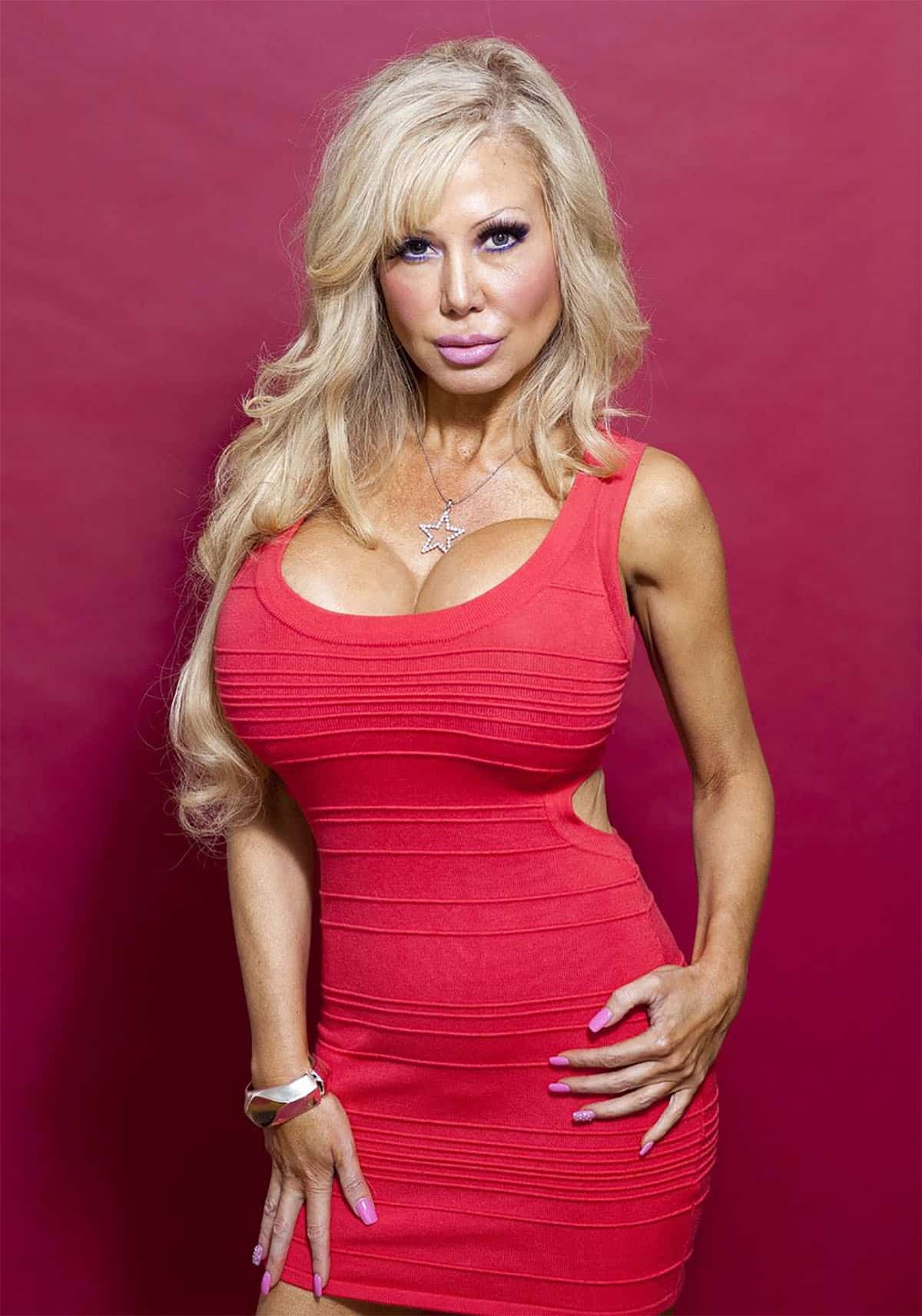 7
Blondie Bennett
If Pixie Fox craves for the looks of Jessica Rabbit, Blondie Bennett wants to be real life Barbie.
Bennett is now 42 years old and has undergone at least five breast enlargement procedures in addition to liposuction, cheek implants, and of course Botox.
At one point she also said to have been under hypnotherapy sessions because she wanted to be as brainless as a Barbie doll; the hypnotherapy was meant to lower her IQ and apparently she claimed the procedure was effective.