Dinosaurs are known as one of the largest group of reptiles that have ever lived. Although they are known to be extinct, they are one of the largely recognized reptiles in the world.
With over 700 known species of extinct dinosaurs, the Nodosaur – a giant plant-eating Dinosaur is known to be exceptionally different. Its 20-inches spikes for defense against predators and a thick coat of armor plating for protection make the Nodosaur one of the best in its family.
Although paleontologists have found the fossils of Nodosaurs during their years of research, the recently revealed Nodosaur specimen, which was accidentally found by a heavy equipment operator at the Millennium Mine in Northern Alberta, has been tagged the best naturally preserved dinosaur specimen ever unearthed.
Although the life-like fossils of the Nodosaur Dinosaur were found in 2011, it was only recently unveiled to the public at the Royal Tyrell Museum of Palaeontology in Alberta, Canada.
Researchers have stated that the Nodosaur Dinosaur is so well preserved that no one can see its bones because the bones are covered by intact skin and armor.
This revelation has become one of the research wonders of the world as even scientists could not believe such an unprecedented level of preservation 110 million years after the creature's death.
Caleb Brown, a postdoctoral researcher at the Royal Tyrell Museum of Palaeontology, told National Geographic, "We don't just have a skeleton; we have a Dinosaur as it would have been."
Don Brinkman, the director of preservation and research at the museum, also told New York Times, "It's basically a Dinosaur mummy. It is really exceptional."
Dinosaurs fossils found in China and North America are most times sun-dried and withered. Still, paleontologists have stated that its deep ocean burial caused this Nodosaur's exceptional level of fossilization.
"The Nodosaur is so well preserved that it might have been surfing the earth a couple of weeks ago. I have never seen anything like this."
Paleontologist Jakob Vither stated after days of examining the enormous creature.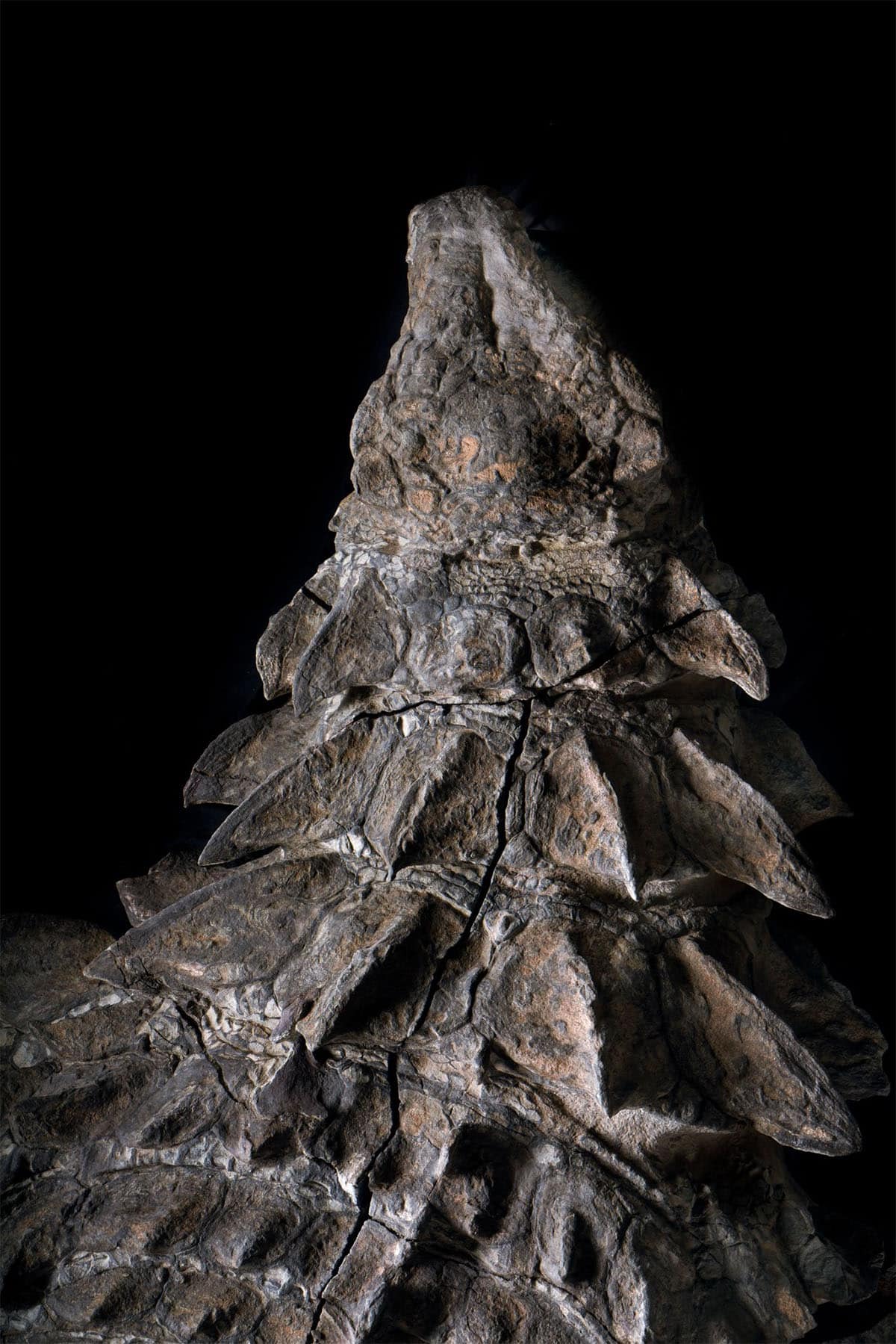 This remarkable preservation has helped paleontologists understand the size and shape of the Nodosaur. Researchers have stated that the imposing herbivore, when alive, would have been an 18-feet long four-legged herbivore that weighs about 3000 pounds.
It is, however, more surprising that the mummified Nodosaur Dinosaur still weighs 2,500 pounds after so many years of sea burial. The Nodosaur is so big that scientists have described it as the rhinoceros of the Cretaceous period.