Bullfighting is one of Spain's most notable and prominent traditions. The combination of pageantry and incredible danger makes it one of the most spectacular sports to watch, if only for the sake of disbelief over what it is you're watching.
A man, usually very lithe and skinny, dodges the horns of a bull, which weighs as much as and moves as fast as a small car.
And in the end, the flashy, gallant sword-fighting man wins. At least, that's how it's supposed to go.
In any sport, there's always a chance of injury. Some marks are tamer than others, but the results can be pretty devastating whenever there's any degree of high-speed impact.
Football players get concussions, Futbol players get scrapes and bruises, snowboards can break bones, mountain bikers can break whole bodies, and bullfighters can get gored – impaled by the horns of the bull, until dead.
It's a sad but not entirely unexpected way to go out and has ended the career of many promising young athletes, including Victor Barrio, one of the most modern examples of this sport's deadly nature in action.
10

/

10
The Bullfighter
Victor Barrio Hernanz, 29, was a prominent young matador and career bullfighter from Segovia.
He once claimed a victorious title from San Isidro by the Senior Club of Madrid, an authority on bullfighting.
He became a qualified bullfighter in 2012 and married Raquel Sanz in 2014, who watched him fight.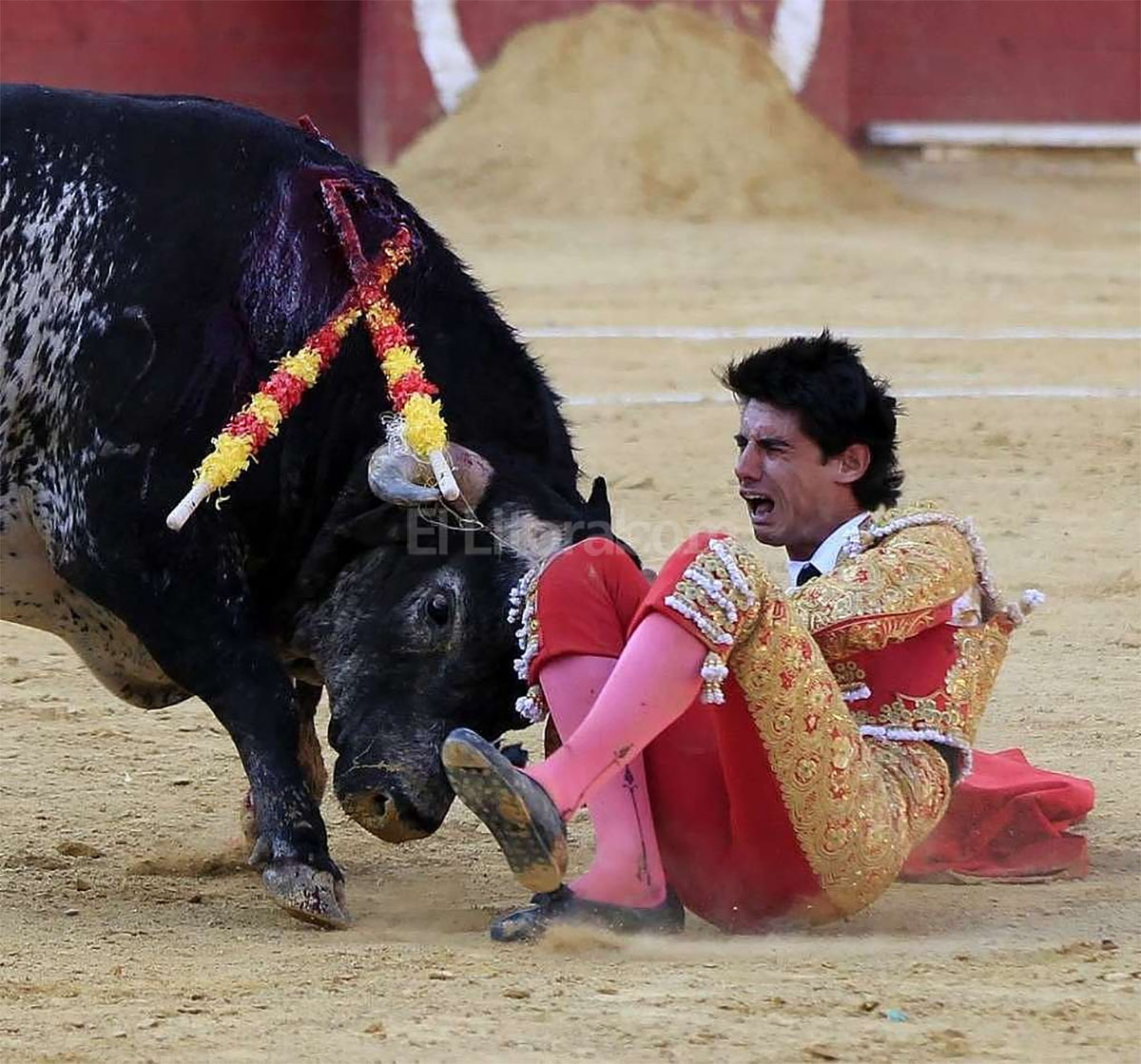 9

/

10
The Bull
The bull brought in to fight was named Lorenzo, a 1,100 pound Manos bull with traditional short, straight curved horns.
Bulls have long been bred for fighting in Spain as bullfighting is a tradition with a long lineage going back to nearly the middle ages when the only natural way to kill a bull to slaughter and get its meat was to face it in combat.